"Negotium" recalls West's "Otium" and represents Ryslavy's "Verkaufswerk" number 23, 47 and 48. It is an artist's book and simultaneously a "sales catalogue" of three Franz West works.
More info →
… Ein Tag wie jeder andere: Mabuki "die Mächtige", Skateboard-Königin, trifft ihren Freund Tapfuma bei der Halfpipe im Park.
Sprache: Deutsch
More info →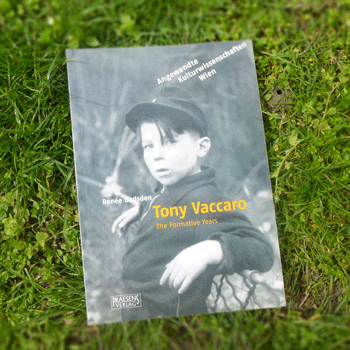 Der 1922 geborene Fotograf Tony Vaccaro war Zeuge großer Ereignisse von sozialer und kultureller Bedeutung in Amerika und Europa im 20. Jahrhundert. Seine historische Bedeutung als Fotograf ist von zweifacher Art.
More info →