Welcome to the Brown Club of Austria!
In 2009, I got the idea to found a Brown University Alumni Club in Austria, because there had never been one. We held our first major event in 2011, a lecture by Professor Emeritus of Classics Kurt A. Raaflaub, hosted by the Brown Club of Austria in co-operation with the Institute for Ancient History, Papyrology and Epigraphy of the University of Vienna. Since then we have organized other lectures, held regular meetings, and hosted theater evenings at Vienna's English Theatre. Our biggest event of the year takes place in June, when we meet and celebrate with other clubs at a garden restaurant in one of Vienna's beautiful vineyards (the Annual Ivy League Alumni Heuriger).
According to the university's homepage, "All Brown alumni are automatically lifelong members of the Brown Alumni Association (BAA), which seeks to unite alumni efforts in support of Brown by nurturing each alumna and alumnus's relationships with the University and with other alumni." In the same vein, all Brown alumni here are members of the Brown Club of Austria. I see our Brown Club as having an expanded role; current students, their families, and scholars from Austria who have taught or researched at Brown are also welcome members of our group.
I established the Brown Club of Austria in order to be of assistance to anyone from or in Austria with a connection to Brown University. Please feel free to get in touch with me anytime!
Ever true,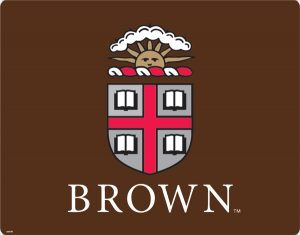 Renée Gadsden
Founder and President, Brown Club of Austria
Member of the Steering Committee, Ivy League Alumni Clubs of Austria, Brown-Columbia-Cornell-Dartmouth-Harvard-Pennsylvania-Princeton-Yale